Latest News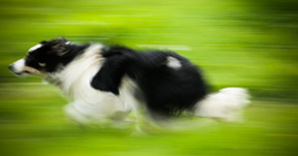 TODAY IN NORTHUMBERLAND
27th of June and a new trial was put on by Ron and Kate Macrae, ably assisted by their pet African grey parrot. Running on 5 Lleyn and Texel x shearling's, every body had a fresh packet of sheep. Thus making...More

NORTHUMBERLAND AND CUMBRIA
Well we have a really great and eventful start to the open season in Northumberland. We started the season with a corker of a trial at Gordon Watts. Greenleighton, Corbridge. We ran on some well turned out Texel x ewe lambs....More

NORTHUMBERLAND WIN TEAM COMPETITION AT THE FIRST EVER ENGLISH NURSERY LEAGUE FINAL.
...More

ISDS MEETING
A great meeting with lots of things discussed. National entry fees are going up to £50. This money will go into a National trials Bank account.This will go towards funding the following years National trials. It is a smart idea, thus...More

Semen Available

Llangwym Cap
A natural dog who could be the best dog I have ever had. A natural outrunner with bags of power and breeding well to a variety of bitches. Llangwm Cap Clear IGS Llangwm Cap ...
More Details

Dogs at Stud

Aled Owen's Roy, International Champion and World Champion.
A dog full of power and scope who is breeding very well.Roy is a son of World and International Champion Bob 224454...
More Details

Dogs for Sale

2 Dog pups for sale
2 superb dog pups by Dougie Lambie's Craig. A great breeding dog who's sire is Aled Owen's Roy. Mother to the pups is Pete Telfer's Meg. A bitch that breeds to any dog and the best daughter of Michael Longton's Monty....
More Details

Northumberland League Leaderboard
| Position | Owner | Dog | Score |
| --- | --- | --- | --- |
| 1st | Pete Telfer | Bling | 8 |
| 2nd | Gordon Watt | Huthwaite Storm | 6 |
| 3rd | David Henderson | Star | 6 |
| 4th | Kerry Watt | Reba | 5 |
| 5th | Mike Northwood | Queen | 4 |
| 6th | Paul Turnbull | Mick | 4 |
| 7th | David Henderson | Burndale Cheif | 4 |
| 8th | Ben Smith | Zac | 4 |
| 9th | Paul Bristow | Ricky | 3 |
| 10th | Michael Davidson | Taff | 2 |
| 11th | Bevis Jordan | Sage | 2 |
| 12th | Tony Iley | Boo | 10 |
| 13th | Michael Davidson | Linburn Phil | 1 |
| 14th | Colin Balmbro | Scott | 1 |
| 15th | Ben Smith | Ben | 1 |