Latest News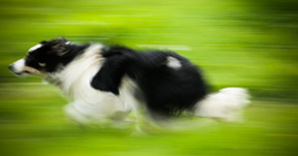 GWYNFOR OWEN'S ZAC SIRES ANOTHER LITTER BY A.I.
Zac sires another beautiful litter. This beautiful litter of seven belong to Elaine Rohde in New Zealand. The mother Aquila Lightning Bolt TCQ is Elaine's pride and joy. More pictures to follow ...More

A.I. PUPS BORN IN AUSTRALIA
18 January 2014 A beautiful litter of puppies born to Deb Kelly's Cait which was Artificially Inseminated by semen from Gwynfor Owen's Zac ISDS 263395. Congratulations to all concerned....More

EMMA GRAY AND ROY ,NORTHUMBERLAND LEAGUE WINNERS 2013
...More

ONE MAN AND HIS DOG
Don't forget the clocks go back on Saturday night and One Man and his Dog is showing on Countryfile on Sunday the 27th of October. To watch the runs in more detail you will need to press the red button...More

Semen Available
Glen
Tremendous outrunner with good power and balance. Glen is a dog who is a good listener and has a superb nature...
More Details

Dogs at Stud

Emma Gray's trial winner, Roy
English Team Member 2011 Open Trial winner Works ewes and lambs and is a great work dog. Good temperament. ...
More Details

Dogs for Sale

Ben
Ben is a young dog, 11 months, medium coated, black white and mottled, just starting but smooth as silk. He is a son of my Moss, out of a young bitch who is grandaughter of Gordon Thompson's Kyle and...
More Details