Latest News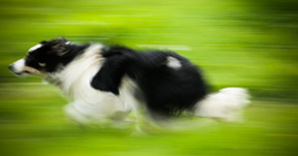 INTEREST
Would any one be interested in semen from Kevin Evan's Jimmy, Greg or Caleb. Please email me at mike@come-bye.com...More

SEMEN COLLECTION
Our Vets are in the Malvern area on the Monday 19th May and Tuesday 20th May. If anyone would like to collect semen from their dog now is the opportunity. Anyone any breed is welcome. Please contact me on 07816 533804....More

GWYNFOR OWEN'S ZAC SIRES ANOTHER LITTER BY A.I.
Zac sires another beautiful litter. This beautiful litter of seven belong to Elaine Rohde in New Zealand. The mother Aquila Lightning Bolt TCQ is Elaine's pride and joy. More pictures to follow ...More

A.I. PUPS BORN IN AUSTRALIA
18 January 2014 A beautiful litter of puppies born to Deb Kelly's Cait which was Artificially Inseminated by semen from Gwynfor Owen's Zac ISDS 263395. Congratulations to all concerned....More

Semen Available

Moss
Easily handled, good outrunner and excellent driver. A sensible dog with a good nature and a proven breeder...
More Details

Dogs at Stud
Emma Gray's, Spot AKA Alfie
Owner: Emma Gray...
More Details

Dogs for Sale

Isds reg dog pup
Only one left ,tri coloured dog pup Dam mrs Wightman's Rose 00/296571 Sire. S J McLay's Jim 00/299891 Trial bread pup off good working dogs, great temperament Breading goes back to R B Henderson's sweep...
More Details