Latest News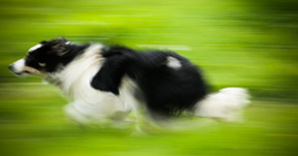 ANGEL WINS THE NURSERY LEAGUE.
Well done Bevis "Elvis" Jordan, for winning the 2105/2016 Nursery League. It was a great tussle between him and Emma Gray and went down to the final trial. All the trial winners competed in a National style Championship, with a shed pen...More

NORTHUMBERLAND LEAGUE
Congratulations to Paul Turnbull and Mick on winning the Northumberland League. He was second with his other dog Glen. What a great season had by all. Kindly Sponsored by East Woodburn Boarding Kennels and Gilbertson and Page....More

2015 IRISH TEAM
The 2015 Irish National results are as follows: 1st & National champion: Sammy Long, Moss, 192 points; 2nd, Ned O'Keefe, Jess, 183; 3rd, Aidan Gallagher, Cain, 182; 4th, Frankie McCullough, Jake, 181; 5th, Martin Feeney, Jack, 176; 6th, James McGee, Glencregg Silver, 175, OLF 82, drives...More

ENGLAND TEAM 2015
1st & English National champion:Run no. 127 - Dick Roper, Spot, 200 points, 1st in run-off; 2nd: Run no. 20 - Mark Elliott, Pat, 190, 2nd in the run-off; 3rd: Run no. 90 - Vic Morris, Bob, 192, 3rd in the...More

Semen Available
Storm
Storm is a proven sire of many open trial winners & top class working dogs. He is a natural, fluent mover with great power & authority to handle all types of sheep kindly. His temperament is 100% under all...
More Details

Dogs at Stud

Emma Gray's trial winner, Roy
English Team Member 2011 Open Trial winner Works ewes and lambs and is a great work dog. Good temperament. Frozen semen available...
More Details

Northumberland Open League 2016
| Position | Owner | Dog | Score |
| --- | --- | --- | --- |
| 1st | Emma Gray | Blue | 11 |
| 2nd | Keith Preston | Nip | 8 |
| 3rd | Paul Turnbull | Mick | 6 |
| 4th | Paul Turnbull | Glen | 5 |
| 5th | Emma Gray | Tweedale Jamie | 5 |
| 6th | Michael Davidson | Groesfaen Taff | 3 |
| 7th | Dominic Naylor | Moss | 3 |
| 8th | Mike Northwood | Queen | 2 |
| 9th | Ron Macrae | Blue | 1 |
Northumberland Nursery League, 2015/2016
| Position | Owner | Dog | Score |
| --- | --- | --- | --- |
| 1st | Bevis Jordan | Angel | 39 |
| 2nd | Emma Gray | Tweedale Jamie | 38 |
| 3rd | Emma Gray | Graylees Fred | 32 |
| 4th | David Henderson | Burndale Fen | 26 |
| 5th | Michael Davidson | Ardmore Corrie | 20 |
| 6th | Pete Telfer | Telf Kettle | 12 |
| 7th | Emma Gray | Hoggy | 12 |
| 8th | Bevis Jordan | Dude | 9 |
| 9th | Paul Bristow | Fly | 8 |
| 10th | Davy Baxter | Laddie | 5 |
| 11th | Mark Day | June | 5 |
| 12th | Ron Macrae | Will | 2 |
| 13th | Scott Smith | Gail | 1 |
| 14th | Tony Iley | Zike | 1 |
Northumberland League Leaderboard
| Position | Owner | Dog | Score |
| --- | --- | --- | --- |
| 1st | Paul Turnbull | Mick | 52 |
| 2nd | Paul Turnbull | Glen | 30 |
| 3rd | Michael Davidson | Grosfaen Taff | 28 |
| 4th | Tony Iley | Boo | 22 |
| 5th | Bevis Jordan | Sage | 22 |
| 6th | Bevis Jordan | Pearl | 20 |
| 7th | Pete Telfer | Bling | 19 |
| 8th | Mike Northwood | Queen | 19 |
| 9th | Mike Northwood | Cilla | 14 |
| 10th | Kerry Watt | Reba | 14 |
| 11th | Gordon Watt | Huthwaite Storm | 12 |
| 12th | David Henderson | Peg | 11 |
| 13th | Colin Balmbro | Scott | 10 |
| 14th | David Henderson | Star | 10 |
| 15th | David Henderson | Burndale Chief | 10 |
| 16th | Colin Balmbro | Chip | 7 |
| 17th | Ron Macrae | Blue | 7 |
| 18th | Ben Smith | Zac | 4 |
| 19th | Domonic Naylor | Moss | 4 |
| 20th | Davy Baxter | Don | 4 |
| 21st | Pete Telfer | Telf Stella | 4 |
| 22nd | Scott Smith | Kim | 3 |
| 23rd | Paul Bristow | Ricky | 3 |
| 24th | Michelle Anderson | Red | 2 |
| 25th | Jonjo Pattinson | Graylees Jean | 2 |
| 26th | Michael Davidson | Linburn Phil | 1 |
| 27th | Ben Smith | Ben | 1 |