Latest News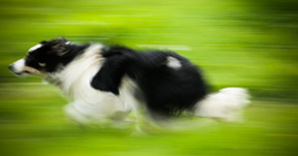 2015 IRISH TEAM
The 2015 Irish National results are as follows: 1st & National champion: Sammy Long, Moss, 192 points; 2nd, Ned O'Keefe, Jess, 183; 3rd, Aidan Gallagher, Cain, 182; 4th, Frankie McCullough, Jake, 181; 5th, Martin Feeney, Jack, 176; 6th, James McGee, Glencregg Silver, 175, OLF 82, drives...More

ENGLAND TEAM 2015
1st & English National champion:Run no. 127 - Dick Roper, Spot, 200 points, 1st in run-off; 2nd: Run no. 20 - Mark Elliott, Pat, 190, 2nd in the run-off; 3rd: Run no. 90 - Vic Morris, Bob, 192, 3rd in the...More

ENGLISH NATIONAL SHEEPDOG TRIALS
A great three days was had by all at the 3 day trial. The sheep supplied by Ben Kidd were very good and pretty consistent. The vast course was a test for the dogs but well set out for the dogs...More

THE WELSH TEAM 2015
The 2015 Welsh National results are as follows: 1st & National Champion: Run no. 102 - Aled Owen, Llangwm Cap, 207, run-off winner; 2nd: Run no. 76 - Stan Harden, Bob, 202, second in the run-off; 3rd: Run no. 44 - Kevin...More

Semen Available
Drift
Drift has a high-class working pedigree displaying many of triallings most successful competition and breeding dogs. His sire, Turk 178034, descends through the well proven and recognised lines of Fortune's Glen and Thomas Longton's English National Brace Champion Maggie 140478....
More Details

Dogs at Stud

Emma Gray's trial winner, Roy
English Team Member 2011 Open Trial winner Works ewes and lambs and is a great work dog. Good temperament. ...
More Details

Dogs for Sale

Dzik for sale
Dzik - 2.5 years old, well-trained Border Collie to work at a large farm. Eyes clear - DNA tested Hips - healthy...
More Details

Northumberland League Leaderboard
| Position | Owner | Dog | Score |
| --- | --- | --- | --- |
| 1st | Paul Turnbull | Mick | 38 |
| 2nd | Paul Turnbull | Glen | 22 |
| 3rd | Pete Telfer | Bling | 19 |
| 4th | Bevis Jordan | Sage | 15 |
| 5th | Kerry Watt | Reba | 14 |
| 6th | Michael Davidson | Grosfaen Taff | 13 |
| 7th | Mike Northwood | Queen | 13 |
| 8th | Gordon Watt | Huthwaite Storm | 12 |
| 9th | David Henderson | Burndale Chief | 10 |
| 10th | Tony Iley | Boo | 10 |
| 11th | Bevis Jordan | Pearl | 9 |
| 12th | Colin Balmbro | Scott | 8 |
| 13th | Ron Macrae | Blue | 6 |
| 14th | Mike Northwood | Cilla | 6 |
| 15th | David Henderson | Star | 6 |
| 16th | Pete Telfer | Telf Stella | 4 |
| 17th | Ben Smith | Zac | 4 |
| 18th | Davy Baxter | Don | 3 |
| 19th | Paul Bristow | Ricky | 3 |
| 20th | Colin Balmbro | Chip | 2 |
| 21st | Jonjo Pattinson | Graylees Jean | 2 |
| 22nd | Ben Smith | Ben | 1 |
| 23rd | Michael Davidson | Linburn Phil | 1 |