Latest News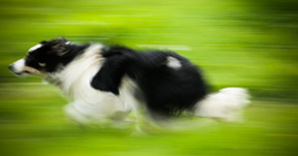 A.I. PUPS BORN IN AUSTRALIA
18 January 2014 A beautiful litter of puppies born to Deb Kelly's Cait which was Artificially Inseminated by semen from Gwynfor Owen's Zac ISDS 263395. Congratulations to all concerned....More

EMMA GRAY AND ROY ,NORTHUMBERLAND LEAGUE WINNERS 2013
...More

ONE MAN AND HIS DOG
Don't forget the clocks go back on Saturday night and One Man and his Dog is showing on Countryfile on Sunday the 27th of October. To watch the runs in more detail you will need to press the red button...More

ENGLISH NATIONAL 2013, DEVON.
Ricky Hutchinson from Littledale in Lancashire wins his first English National title with the homebred Sweep. Previously won the English National Brace twice, and the International Brace Championship twice. This year's English National was held in spectacular surroundings on...More

Semen Available

Tip
Tip is a very good natured dog, who is easily handled. Stylish, he will work both cattle and sheep....
More Details

Dogs at Stud

Kevin Evan's Spot
Mirk's Litter brother. Breeding well and has power...
More Details

Dogs for Sale

Ruben
Red tri male, 14 months old. Sire Mac. Mac's parents are Pennant Williams Dale and E Pyres's Taran, Ruben's dam is a daughter of Matt Watson's English National Champion Milo. He has a lovely temperament and is well started on his sides and...
More Details