Latest News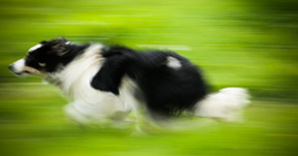 CONGRATULATIONS TO PAUL TURNBULL.
Congratulations to Paul Turnbull on winning the Northumberland League yet again. This years Champion is Glen, and in Second place was Paul's other dog Mik....More

2 TRIALS THIS WEEK-END
With two trials this weekend the 16/17 of July we now have a 5 dog tie at the top of the table. Keith Preston and Nip, 11 Pete Telfer with Bling, 11 Paul Turnbull with Mik and Glen, 11 each And Emma Gray with...More

ANGEL WINS THE NURSERY LEAGUE.
Well done Bevis "Elvis" Jordan, for winning the 2105/2016 Nursery League. It was a great tussle between him and Emma Gray and went down to the final trial. All the trial winners competed in a National style Championship, with a shed pen...More

NORTHUMBERLAND LEAGUE
Congratulations to Paul Turnbull and Mick on winning the Northumberland League. He was second with his other dog Glen. What a great season had by all. Kindly Sponsored by East Woodburn Boarding Kennels and Gilbertson and Page....More

Semen Available
Ben
...
More Details

Dogs at Stud

Llangwm Dan
Full brother to Aled Owen\'s Llangwm Cap. Top priced dog at Bala sale by Dougie Lambie. Trial winner and tremendous work dog.Llangwm Dan has it all, power guile speed and tenacity. He can move three hundred as easily as three....
More Details

Dogs for Sale

Working Border Collie Pups for Sale
Puppies born 08.12.16. Available as of 19.01.17 Both parents are working sheep dogs, 'Tip' currently works on owners home farm working with 550 ewes on a daily basis. The parents are smooth coated and traditional Black and White. Lovely temperaments Dam...
More Details

Northumberland Nursery League 2016/2017
| Position | Owner | Dog | Score |
| --- | --- | --- | --- |
| 1st | David Henderson | JILL | 47 |
| 2nd | Bevis Jordan | Bozo | 44 |
| 3rd | Bevis Jordan | Shasta | 33 |
| 4th | Mike Northwood | Llangwm Floyd | 24 |
| 5th | Scott Smith | Gail | 18 |
| 6th | Peter Telfer | Telf Kettle | 18 |
| 7th | Jonjo Pattinson | Cowpebottom Black | 8 |
| 8th | Michael Davidson | Twm | 7 |
| 9th | Keith Preston | Mac | 4 |
| 10th | Ciaran McNulty | Kim | 3 |
| 11th | Tony Iley | Maz | 1 |
| 12th | Michael Stephenson | Peg | 1 |
| 13th | Ewan Irvine | Bruce | 1 |
Northumberland Open League 2016
| Position | Owner | Dog | Score |
| --- | --- | --- | --- |
| 1st | Paul Turnbull | Glen | 43 |
| 2nd | Paul Turnbull | Mik | 42 |
| 3rd | Bevis Jordan | Angel | 30 |
| 4th | Mike Northwood | Queen | 23 |
| 5th | Pete Telfer | Bling | 23 |
| 6th | Michael Davidson | Groesfaen Taff | 20 |
| 7th | Keith Preston | Nip | 17 |
| 8th | Emma Gray | Tweedale Jamie | 15 |
| 9th | Emma Gray | Blue | 11 |
| 10th | Jonjo Pattinson | Boo | 10 |
| 11th | Jonjo Pattinson | Graylees Jean | 10 |
| 12th | Colin Balmbro | Chip | 10 |
| 13th | David Henderson | Star | 8 |
| 14th | Mike Northwood | Cilla | 8 |
| 15th | Colin Balmbro | Scott | 8 |
| 16th | Michael Davidson | Ardmore Corrie | 7 |
| 17th | Bevis Jordan | Sage | 7 |
| 18th | David Henderson | Burndale Brad | 7 |
| 19th | Bevis Jordan | Bozo | 6 |
| 20th | Ron Macrae | Blue | 5 |
| 21st | Paul Bristow | Ricky | 5 |
| 22nd | Ewan Irvine | Gypsy | 5 |
| 23rd | Keith Preston | Roy | 4 |
| 24th | Dominic Naylor | Moss | 4 |
| 25th | Davy Baxter | Laddie | 3 |
| 26th | Paul Bristow | Fly | 3 |
| 27th | Pete Telfer | Stella | 2 |
| 28th | Lawrence Archer | Mac | 1 |
Northumberland Nursery League, 2015/2016
| Position | Owner | Dog | Score |
| --- | --- | --- | --- |
| 1st | Bevis Jordan | Angel | 39 |
| 2nd | Emma Gray | Tweedale Jamie | 38 |
| 3rd | Emma Gray | Graylees Fred | 32 |
| 4th | David Henderson | Burndale Fen | 26 |
| 5th | Michael Davidson | Ardmore Corrie | 20 |
| 6th | Pete Telfer | Telf Kettle | 12 |
| 7th | Emma Gray | Hoggy | 12 |
| 8th | Bevis Jordan | Dude | 9 |
| 9th | Paul Bristow | Fly | 8 |
| 10th | Davy Baxter | Laddie | 5 |
| 11th | Mark Day | June | 5 |
| 12th | Ron Macrae | Will | 2 |
| 13th | Scott Smith | Gail | 1 |
| 14th | Tony Iley | Zike | 1 |
Northumberland League Leaderboard
| Position | Owner | Dog | Score |
| --- | --- | --- | --- |
| 1st | Paul Turnbull | Mick | 52 |
| 2nd | Paul Turnbull | Glen | 30 |
| 3rd | Michael Davidson | Grosfaen Taff | 28 |
| 4th | Tony Iley | Boo | 22 |
| 5th | Bevis Jordan | Sage | 22 |
| 6th | Bevis Jordan | Pearl | 20 |
| 7th | Pete Telfer | Bling | 19 |
| 8th | Mike Northwood | Queen | 19 |
| 9th | Mike Northwood | Cilla | 14 |
| 10th | Kerry Watt | Reba | 14 |
| 11th | Gordon Watt | Huthwaite Storm | 12 |
| 12th | David Henderson | Peg | 11 |
| 13th | Colin Balmbro | Scott | 10 |
| 14th | David Henderson | Star | 10 |
| 15th | David Henderson | Burndale Chief | 10 |
| 16th | Colin Balmbro | Chip | 7 |
| 17th | Ron Macrae | Blue | 7 |
| 18th | Ben Smith | Zac | 4 |
| 19th | Domonic Naylor | Moss | 4 |
| 20th | Davy Baxter | Don | 4 |
| 21st | Pete Telfer | Telf Stella | 4 |
| 22nd | Scott Smith | Kim | 3 |
| 23rd | Paul Bristow | Ricky | 3 |
| 24th | Michelle Anderson | Red | 2 |
| 25th | Jonjo Pattinson | Graylees Jean | 2 |
| 26th | Michael Davidson | Linburn Phil | 1 |
| 27th | Ben Smith | Ben | 1 |