Latest News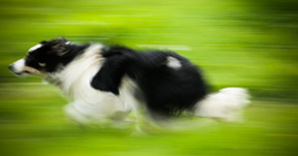 RESULTS
Check out latest results on that page and the trial diary...More

CONGRATULATIONS TO EMMA AND TELF JOFF
Congratulations to Telf Joff on winning the Northumberland Nursery League 2018/2019 Bred by Pete Telfer out of his Telf Stella a daughter of Spreme Champion Neil Mcvicar's Spot. Emma has a fantastic season and will represent Northumberland at the forthcoming English Nursery...More

DAVID HENDERSON
Congratulations to David Henderson and Star on winning the 2018 Northumberland open league ...More

KEITH PRESTON WINS THE OPEN LEAGUE
Congratulations to Keith Preston and his dog Roy, who are the 2017 Northumberland league Champions. Roy came second at the Alwinton trial to secure a league victory over Emma Gray and her sleek coated Tweedale Jamie. Well done from all of us....More

Semen Available
Craig
Tremendous hill dog, first class everyday work dog and open trial winner. Well bred with natural ability...
More Details

Dogs at Stud

Gelert
A complete dog. Gelert is calm and powerful and a natural balancer of sheep, but has that built in forward step to control sheep that do not want to be moved. Winner of Novice trials and has open points. He...
More Details

Dogs for Sale

Straid Coal x Northyne Mij
Super socialised and well reared pups. Sire Straid Coal. Mother Northtyne Mij. Both parents work thousands of sheep. Straid Coal's pedigree is attached. Northtyne Mij is a daughter of Mike Northwood's Queen and Llangwym Floyd. Floyd is a son of...
More Details

Northumberland League 2019
| Position | Owner | Dog | Score |
| --- | --- | --- | --- |
| 1st | Bevis Jordan | Bozo | 22 |
| 2nd | Michael Davidson | Angus | 18 |
| 3rd | Michael Davidson | Groesfaen Taff | 11 |
| 4th | Bevis Jordan | Burndale Cis | 9 |
| 5th | Keith Preston | Roy | 7 |
| 6th | Steve Massey | Lyn | 6 |
| 7th | Mark Day | Davey | 5 |
| 8th | Emma Gray | Telf Joff | 5 |
| 9th | Bevis Jordan | Angel | 5 |
| 10th | Colin Balmbro | Liz | 5 |
| 11th | Paul Turnbull | Dan | 4 |
| 12th | Mike Northwood | Glan y Gors Cian | 3 |
| 13th | Emma Gray | Tweedale Jamie | 3 |
| 14th | Jonjo Pattinson | Boo | 3 |
| 15th | Mark Day | June | 3 |
| 16th | Mark Day | Don | 2 |
| 17th | Pete telfer | Telf Jill | 2 |
Northumberland Novice League 2018/2019
| Position | Owner | Dog | Score |
| --- | --- | --- | --- |
| 1st | Susan Pearson | Gelert | 30 |
| 2nd | Claudia Pattinson | Graylees Jean | 18 |
| 3rd | Susan Pearson | Hettie | 6 |
| 4th | Steven Macauley | Pete | 6 |
| 5th | Steven Macauley | Jack | 6 |
Northumberland Nursery League 2018/2019
| Position | Owner | Dog | Score |
| --- | --- | --- | --- |
| 1st | Emma Gray | Telf Joff | 36 |
| 2nd | Emma Gray | Brenna | 33 |
| 3rd | Pete Telfer | Telf Jill | 31 |
| 4th | Colin Balmbro | Liz | 29 |
| 5th | Michael Davidson | Angus | 25 |
| 6th | Paul Turnbull | Chip | 23 |
| 7th | Emma Gray | Nessie | 19 |
| 8th | Ewan Irvine | Dan | 17 |
| 9th | Mike Northwood | Glan y Gors Cian | 15 |
| 10th | Bevis Jordan | Tuff | 14 |
| 11th | David Henderson | Burndale Joe | 3 |
| 12th | Tony Iley | Snap | 3 |
| 13th | Keith Preston | Helga | 1 |
| 14th | Steven Macauley | Pete | 1 |
| 15th | Michael Davidson | Dot | 1 |
Northumberland Nursery League, 2017/2018
| Position | Owner | Dog | Score |
| --- | --- | --- | --- |
| 1st | Bevis Jordan | Burndale Cis | 31 |
| 2nd | David Henderson | Burndale Storm | 28 |
| 3rd | Keith Preston | Scruff | 27 |
| 4th | Paul Turnbull | Chip | 22 |
| 5th | Pete Telfer | Telf Jill | 22 |
| 6th | David Henderson | Burndale Sleet | 17 |
| 7th | Tony Iley | Y | 15 |
| 8th | Colin Balmbro | Liz | 15 |
| 9th | Mike Northwood | Denwyn Dyllis | 8 |
| 10th | Scott Smith | Belle | 8 |
| 11th | Ewan Irvine | Dennis | 4 |
| 12th | Michael Davidson | Reiver Rory | 4 |
| 13th | Pete Telfer | Telf Coal | 4 |
| 14th | Pete Telfer | Telf Chas | 2 |
| 15th | David Henderson | Burndale Sweep | 2 |
| 16th | Paul Bristow | Harley | 1 |
Northumberland Open League 2017
| Position | Owner | Dog | Score |
| --- | --- | --- | --- |
| 1st | Keith Preston | Roy | 40 |
| 2nd | Emma Gray | Tweeddale Jamie | 35 |
| 3rd | Bevis Jordan | Bozo | 33 |
| 4th | Bevis Jordan | Angel | 23 |
| 5th | Jonjo Pattinson | Boo | 19 |
| 6th | Colin Balmbro | Scott | 18 |
| 7th | Mike Northwood | Queen | 15 |
| 8th | Michael Davison | Ardmore Corrie | 14 |
| 9th | Michael Davidson | Groesfaen Taff | 12 |
| 10th | Keith Preston | Cammen Nip | 12 |
| 11th | David Henderson | Star | 11 |
| 12th | Ewan Irvine | Gypsy | 11 |
| 13th | Mike Northwood | Llangwm Floyd | 8 |
| 14th | Jonjo Pattinson | Graylees Jean | 7 |
| 15th | Tony Iley | Kep | 7 |
| 16th | Davy Baxter | Laddie | 6 |
| 17th | Ron Macrae | Blue | 6 |
| 18th | Pete Telfer | The Bling | 6 |
| 19th | Scott Smith | Gail | 6 |
| 20th | Mike Northwood | Cilla | 5 |
| 21st | David Henderson | Burndale Brad | 4 |
| 22nd | | Dom Naylor | 4 |
| 23rd | Bevis Jordan | Shasta | 3 |
Northumberland Nursery League 2016/2017
| Position | Owner | Dog | Score |
| --- | --- | --- | --- |
| 1st | David Henderson | JILL | 58 |
| 2nd | Bevis Jordan | Bozo | 54 |
| 3rd | Bevis Jordan | Shasta | 36 |
| 4th | Mike Northwood | Llangwm Floyd | 24 |
| 5th | Peter Telfer | Telf Kettle | 22 |
| 6th | Scott Smith | Gail | 18 |
| 7th | Jonjo Pattinson | Cowpebottom Black | 9 |
| 8th | Ciaran McNulty | Kim | 8 |
| 9th | Michael Davidson | Twm | 7 |
| 10th | Michael Stephenson | Peg | 6 |
| 11th | Keith Preston | Mac | 4 |
| 12th | Tony Iley | Kep | 3 |
| 13th | Tony Iley | Maz | 1 |
| 14th | Ewan Irvine | Bruce | 1 |
Northumberland Open League 2016
| Position | Owner | Dog | Score |
| --- | --- | --- | --- |
| 1st | Paul Turnbull | Glen | 43 |
| 2nd | Paul Turnbull | Mik | 42 |
| 3rd | Bevis Jordan | Angel | 30 |
| 4th | Mike Northwood | Queen | 23 |
| 5th | Pete Telfer | Bling | 23 |
| 6th | Michael Davidson | Groesfaen Taff | 20 |
| 7th | Keith Preston | Nip | 17 |
| 8th | Emma Gray | Tweedale Jamie | 15 |
| 9th | Emma Gray | Blue | 11 |
| 10th | Jonjo Pattinson | Boo | 10 |
| 11th | Jonjo Pattinson | Graylees Jean | 10 |
| 12th | Colin Balmbro | Chip | 10 |
| 13th | David Henderson | Star | 8 |
| 14th | Mike Northwood | Cilla | 8 |
| 15th | Colin Balmbro | Scott | 8 |
| 16th | Michael Davidson | Ardmore Corrie | 7 |
| 17th | Bevis Jordan | Sage | 7 |
| 18th | David Henderson | Burndale Brad | 7 |
| 19th | Bevis Jordan | Bozo | 6 |
| 20th | Ron Macrae | Blue | 5 |
| 21st | Paul Bristow | Ricky | 5 |
| 22nd | Ewan Irvine | Gypsy | 5 |
| 23rd | Keith Preston | Roy | 4 |
| 24th | Dominic Naylor | Moss | 4 |
| 25th | Davy Baxter | Laddie | 3 |
| 26th | Paul Bristow | Fly | 3 |
| 27th | Pete Telfer | Stella | 2 |
| 28th | Lawrence Archer | Mac | 1 |
Northumberland Nursery League, 2015/2016
| Position | Owner | Dog | Score |
| --- | --- | --- | --- |
| 1st | Bevis Jordan | Angel | 39 |
| 2nd | Emma Gray | Tweedale Jamie | 38 |
| 3rd | Emma Gray | Graylees Fred | 32 |
| 4th | David Henderson | Burndale Fen | 26 |
| 5th | Michael Davidson | Ardmore Corrie | 20 |
| 6th | Pete Telfer | Telf Kettle | 12 |
| 7th | Emma Gray | Hoggy | 12 |
| 8th | Bevis Jordan | Dude | 9 |
| 9th | Paul Bristow | Fly | 8 |
| 10th | Davy Baxter | Laddie | 5 |
| 11th | Mark Day | June | 5 |
| 12th | Ron Macrae | Will | 2 |
| 13th | Scott Smith | Gail | 1 |
| 14th | Tony Iley | Zike | 1 |
Northumberland League Leaderboard
| Position | Owner | Dog | Score |
| --- | --- | --- | --- |
| 1st | Paul Turnbull | Mick | 52 |
| 2nd | Paul Turnbull | Glen | 30 |
| 3rd | Michael Davidson | Grosfaen Taff | 28 |
| 4th | Tony Iley | Boo | 22 |
| 5th | Bevis Jordan | Sage | 22 |
| 6th | Bevis Jordan | Pearl | 20 |
| 7th | Pete Telfer | Bling | 19 |
| 8th | Mike Northwood | Queen | 19 |
| 9th | Mike Northwood | Cilla | 14 |
| 10th | Kerry Watt | Reba | 14 |
| 11th | Gordon Watt | Huthwaite Storm | 12 |
| 12th | David Henderson | Peg | 11 |
| 13th | Colin Balmbro | Scott | 10 |
| 14th | David Henderson | Star | 10 |
| 15th | David Henderson | Burndale Chief | 10 |
| 16th | Colin Balmbro | Chip | 7 |
| 17th | Ron Macrae | Blue | 7 |
| 18th | Ben Smith | Zac | 4 |
| 19th | Domonic Naylor | Moss | 4 |
| 20th | Davy Baxter | Don | 4 |
| 21st | Pete Telfer | Telf Stella | 4 |
| 22nd | Scott Smith | Kim | 3 |
| 23rd | Paul Bristow | Ricky | 3 |
| 24th | Michelle Anderson | Red | 2 |
| 25th | Jonjo Pattinson | Graylees Jean | 2 |
| 26th | Michael Davidson | Linburn Phil | 1 |
| 27th | Ben Smith | Ben | 1 |