Latest News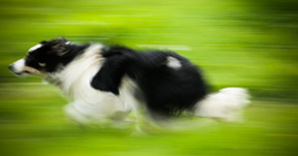 CONGRATULATIONS
Congratulations to Bevis Jordan and Bozo the winners of the 2019 Northumberland League. Pushing Bevis all the way was Lilburn head Shepherd, Michael Davidson with his small in stature big in heart, Angus. Well done to everyone competing in the Open and Novice...More

RESULTS
Check out latest results on that page and the trial diary...More

CONGRATULATIONS TO EMMA AND TELF JOFF
Congratulations to Telf Joff on winning the Northumberland Nursery League 2018/2019 Bred by Pete Telfer out of his Telf Stella a daughter of Spreme Champion Neil Mcvicar's Spot. Emma has a fantastic season and will represent Northumberland at the forthcoming English Nursery...More

DAVID HENDERSON
Congratulations to David Henderson and Star on winning the 2018 Northumberland open league ...More

Semen Available

Groesfaen Taff
Taff has been a multi trial winner and honest working flock dog on a large estate with thousands of sheep. He breeds power and style in to his offspring...
More Details

Dogs at Stud

Telf Joff
A son of Tweedale Jamie and Telf Stella.Everyone in the litter are working or trialing. Joff is a powerful young dog and happy on 300 or 3.Winner of the Northumberland Nursery League and is the 2019 English Nursery Champion....
More Details

Dogs for Sale

Isds registered Part Trained dog
Part trained dog, excellent nature, balancing to hand and taking off balance flanks, lifts out of corners and off fences, started short outruns and the idea of driving. Stops on his feet. Calling off and going to sheep without a...
More Details

Northumberland Novice League 2019/2020
| Position | Owner | Dog | Score |
| --- | --- | --- | --- |
| 1st | Claudia Pattinson | Graylees Jean | 24 |
| 2nd | Claire Murphy | Tansy | 18 |
| 3rd | John Tulloch | Gem | 12 |
Northumberland Nursery League 2019/2020
| Position | Owner | Dog | Score |
| --- | --- | --- | --- |
| 1st | Michael Davidson | Shilvington Blair | 27 |
| 2nd | Keith Preston | Ross | 21 |
| 3rd | Emma Gray | Megan | 20 |
| 4th | Michael Davidson | Poppy | 19 |
| 5th | Paul Turnbull | Deb | 17 |
| 6th | Pete Telfer | Telf Jin | 17 |
| 7th | Tony Iley | Watson | 15 |
| 8th | Bevis Jordan | Coon | 11 |
| 9th | David Henderson | Burndale Sprite | 9 |
| 10th | Bevis Jordan | Boss | 6 |
| 11th | Steve Massey | Fly | 6 |
| 12th | Ewan Irvine | Jed | 5 |
| 13th | Mark Day | Rosie | 4 |
| 14th | Colin Balmbro | Bill | 4 |
| 15th | David Henderson | Burndale Bree | 4 |
| 16th | Mike Northwood | Northtyne Boon | 3 |
| 17th | Paul Bristow | Skye | 1 |
Northumberland League 2019
| Position | Owner | Dog | Score |
| --- | --- | --- | --- |
| 1st | Bevis Jordan | Bozo | 53 |
| 2nd | Michael Davidson | Angus | 51 |
| 3rd | Bevis Jordan | Burndale Cis | 23 |
| 4th | Jonjo Pattinson | Boo | 21 |
| 5th | Michael Davidson | Groesfaen Taff | 15 |
| 6th | Mark Day | June | 14 |
| 7th | Ewan Irvine | Dennis | 14 |
| 8th | Mike Northwood | Sam | 13 |
| 9th | Keith Preston | Roy | 11 |
| 10th | Emma Gray | Telf Joff | 10 |
| 11th | Emma Gray | Tweedale Jamie | 9 |
| 12th | Colin Balmbro | Liz | 9 |
| 13th | Mark Day | Don | 7 |
| 14th | Steve Massey | Lyn | 6 |
| 15th | Mark Day | Davey | 5 |
| 16th | Bevis Jordan | Angel | 5 |
| 17th | Paul Turnbull | Dan | 4 |
| 18th | Ewan Irvine | Larry | 4 |
| 19th | Michael Davidson | Dot | 4 |
| 20th | Mike Northwood | Glan y Gors Cian | 3 |
| 21st | Pete Telfer | Telf Stella | 3 |
| 22nd | Pete Telfer | Telf Jill | 2 |
| 23rd | Keith Preston | Scruff | 2 |
| 24th | Susan Pearson | Gelert | 2 |
| 25th | Davy Baxter | Laddie | 1 |
Northumberland Novice League 2018/2019
| Position | Owner | Dog | Score |
| --- | --- | --- | --- |
| 1st | Susan Pearson | Gelert | 30 |
| 2nd | Claudia Pattinson | Graylees Jean | 18 |
| 3rd | Susan Pearson | Hettie | 6 |
| 4th | Steven Macauley | Pete | 6 |
| 5th | Steven Macauley | Jack | 6 |
Northumberland Nursery League 2018/2019
| Position | Owner | Dog | Score |
| --- | --- | --- | --- |
| 1st | Emma Gray | Telf Joff | 36 |
| 2nd | Emma Gray | Brenna | 33 |
| 3rd | Pete Telfer | Telf Jill | 31 |
| 4th | Colin Balmbro | Liz | 29 |
| 5th | Michael Davidson | Angus | 25 |
| 6th | Paul Turnbull | Chip | 23 |
| 7th | Emma Gray | Nessie | 19 |
| 8th | Ewan Irvine | Dan | 17 |
| 9th | Mike Northwood | Glan y Gors Cian | 15 |
| 10th | Bevis Jordan | Tuff | 14 |
| 11th | David Henderson | Burndale Joe | 3 |
| 12th | Tony Iley | Snap | 3 |
| 13th | Keith Preston | Helga | 1 |
| 14th | Steven Macauley | Pete | 1 |
| 15th | Michael Davidson | Dot | 1 |
Northumberland Nursery League, 2017/2018
| Position | Owner | Dog | Score |
| --- | --- | --- | --- |
| 1st | Bevis Jordan | Burndale Cis | 31 |
| 2nd | David Henderson | Burndale Storm | 28 |
| 3rd | Keith Preston | Scruff | 27 |
| 4th | Paul Turnbull | Chip | 22 |
| 5th | Pete Telfer | Telf Jill | 22 |
| 6th | David Henderson | Burndale Sleet | 17 |
| 7th | Tony Iley | Y | 15 |
| 8th | Colin Balmbro | Liz | 15 |
| 9th | Mike Northwood | Denwyn Dyllis | 8 |
| 10th | Scott Smith | Belle | 8 |
| 11th | Ewan Irvine | Dennis | 4 |
| 12th | Michael Davidson | Reiver Rory | 4 |
| 13th | Pete Telfer | Telf Coal | 4 |
| 14th | Pete Telfer | Telf Chas | 2 |
| 15th | David Henderson | Burndale Sweep | 2 |
| 16th | Paul Bristow | Harley | 1 |
Northumberland Open League 2017
| Position | Owner | Dog | Score |
| --- | --- | --- | --- |
| 1st | Keith Preston | Roy | 40 |
| 2nd | Emma Gray | Tweeddale Jamie | 35 |
| 3rd | Bevis Jordan | Bozo | 33 |
| 4th | Bevis Jordan | Angel | 23 |
| 5th | Jonjo Pattinson | Boo | 19 |
| 6th | Colin Balmbro | Scott | 18 |
| 7th | Mike Northwood | Queen | 15 |
| 8th | Michael Davison | Ardmore Corrie | 14 |
| 9th | Michael Davidson | Groesfaen Taff | 12 |
| 10th | Keith Preston | Cammen Nip | 12 |
| 11th | David Henderson | Star | 11 |
| 12th | Ewan Irvine | Gypsy | 11 |
| 13th | Mike Northwood | Llangwm Floyd | 8 |
| 14th | Jonjo Pattinson | Graylees Jean | 7 |
| 15th | Tony Iley | Kep | 7 |
| 16th | Davy Baxter | Laddie | 6 |
| 17th | Ron Macrae | Blue | 6 |
| 18th | Pete Telfer | The Bling | 6 |
| 19th | Scott Smith | Gail | 6 |
| 20th | Mike Northwood | Cilla | 5 |
| 21st | David Henderson | Burndale Brad | 4 |
| 22nd | | Dom Naylor | 4 |
| 23rd | Bevis Jordan | Shasta | 3 |
Northumberland Nursery League 2016/2017
| Position | Owner | Dog | Score |
| --- | --- | --- | --- |
| 1st | David Henderson | JILL | 58 |
| 2nd | Bevis Jordan | Bozo | 54 |
| 3rd | Bevis Jordan | Shasta | 36 |
| 4th | Mike Northwood | Llangwm Floyd | 24 |
| 5th | Peter Telfer | Telf Kettle | 22 |
| 6th | Scott Smith | Gail | 18 |
| 7th | Jonjo Pattinson | Cowpebottom Black | 9 |
| 8th | Ciaran McNulty | Kim | 8 |
| 9th | Michael Davidson | Twm | 7 |
| 10th | Michael Stephenson | Peg | 6 |
| 11th | Keith Preston | Mac | 4 |
| 12th | Tony Iley | Kep | 3 |
| 13th | Tony Iley | Maz | 1 |
| 14th | Ewan Irvine | Bruce | 1 |
Northumberland Open League 2016
| Position | Owner | Dog | Score |
| --- | --- | --- | --- |
| 1st | Paul Turnbull | Glen | 43 |
| 2nd | Paul Turnbull | Mik | 42 |
| 3rd | Bevis Jordan | Angel | 30 |
| 4th | Mike Northwood | Queen | 23 |
| 5th | Pete Telfer | Bling | 23 |
| 6th | Michael Davidson | Groesfaen Taff | 20 |
| 7th | Keith Preston | Nip | 17 |
| 8th | Emma Gray | Tweedale Jamie | 15 |
| 9th | Emma Gray | Blue | 11 |
| 10th | Jonjo Pattinson | Boo | 10 |
| 11th | Jonjo Pattinson | Graylees Jean | 10 |
| 12th | Colin Balmbro | Chip | 10 |
| 13th | David Henderson | Star | 8 |
| 14th | Mike Northwood | Cilla | 8 |
| 15th | Colin Balmbro | Scott | 8 |
| 16th | Michael Davidson | Ardmore Corrie | 7 |
| 17th | Bevis Jordan | Sage | 7 |
| 18th | David Henderson | Burndale Brad | 7 |
| 19th | Bevis Jordan | Bozo | 6 |
| 20th | Ron Macrae | Blue | 5 |
| 21st | Paul Bristow | Ricky | 5 |
| 22nd | Ewan Irvine | Gypsy | 5 |
| 23rd | Keith Preston | Roy | 4 |
| 24th | Dominic Naylor | Moss | 4 |
| 25th | Davy Baxter | Laddie | 3 |
| 26th | Paul Bristow | Fly | 3 |
| 27th | Pete Telfer | Stella | 2 |
| 28th | Lawrence Archer | Mac | 1 |
Northumberland Nursery League, 2015/2016
| Position | Owner | Dog | Score |
| --- | --- | --- | --- |
| 1st | Bevis Jordan | Angel | 39 |
| 2nd | Emma Gray | Tweedale Jamie | 38 |
| 3rd | Emma Gray | Graylees Fred | 32 |
| 4th | David Henderson | Burndale Fen | 26 |
| 5th | Michael Davidson | Ardmore Corrie | 20 |
| 6th | Pete Telfer | Telf Kettle | 12 |
| 7th | Emma Gray | Hoggy | 12 |
| 8th | Bevis Jordan | Dude | 9 |
| 9th | Paul Bristow | Fly | 8 |
| 10th | Davy Baxter | Laddie | 5 |
| 11th | Mark Day | June | 5 |
| 12th | Ron Macrae | Will | 2 |
| 13th | Scott Smith | Gail | 1 |
| 14th | Tony Iley | Zike | 1 |
Northumberland League Leaderboard
| Position | Owner | Dog | Score |
| --- | --- | --- | --- |
| 1st | Paul Turnbull | Mick | 52 |
| 2nd | Paul Turnbull | Glen | 30 |
| 3rd | Michael Davidson | Grosfaen Taff | 28 |
| 4th | Tony Iley | Boo | 22 |
| 5th | Bevis Jordan | Sage | 22 |
| 6th | Bevis Jordan | Pearl | 20 |
| 7th | Pete Telfer | Bling | 19 |
| 8th | Mike Northwood | Queen | 19 |
| 9th | Mike Northwood | Cilla | 14 |
| 10th | Kerry Watt | Reba | 14 |
| 11th | Gordon Watt | Huthwaite Storm | 12 |
| 12th | David Henderson | Peg | 11 |
| 13th | Colin Balmbro | Scott | 10 |
| 14th | David Henderson | Star | 10 |
| 15th | David Henderson | Burndale Chief | 10 |
| 16th | Colin Balmbro | Chip | 7 |
| 17th | Ron Macrae | Blue | 7 |
| 18th | Ben Smith | Zac | 4 |
| 19th | Domonic Naylor | Moss | 4 |
| 20th | Davy Baxter | Don | 4 |
| 21st | Pete Telfer | Telf Stella | 4 |
| 22nd | Scott Smith | Kim | 3 |
| 23rd | Paul Bristow | Ricky | 3 |
| 24th | Michelle Anderson | Red | 2 |
| 25th | Jonjo Pattinson | Graylees Jean | 2 |
| 26th | Michael Davidson | Linburn Phil | 1 |
| 27th | Ben Smith | Ben | 1 |