Latest News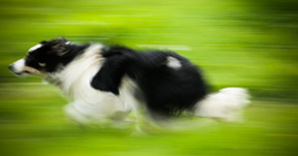 EMMA GRAY AND ROY ,NORTHUMBERLAND LEAGUE WINNERS 2013
...More

ONE MAN AND HIS DOG
Don't forget the clocks go back on Saturday night and One Man and his Dog is showing on Countryfile on Sunday the 27th of October. To watch the runs in more detail you will need to press the red button...More

ENGLISH NATIONAL 2013, DEVON.
Ricky Hutchinson from Littledale in Lancashire wins his first English National title with the homebred Sweep. Previously won the English National Brace twice, and the International Brace Championship twice. This year's English National was held in spectacular surroundings on...More

29TH JUNE DEBDON TRIAL. NOW MOVED.
Please Note the Northumberland League trial scheduled to be run at Debdon, Will now run at Shiirlaw Hope Farm by the kind permission of Mr Tony Iley. To enter check out trials diary page and ring Bevis Jordan....More

Semen Available

Tip
Tip is a very good natured dog, who is easily handled. Stylish, he will work both cattle and sheep....
More Details

Dogs at Stud

Rainow Todd
Rainow Todd is a free flanking fast moving dog with a good steady follow, he is quick to respond to any commands. He was fully broken by 9 months and ran in his first open aged 13 months gaining 6th...
More Details

Dogs for Sale

PUPS FOR SALE
2 stunning bitch pups black and white, rough coated by Angus Jardines Corriedhu Spot out of Killiebrae Callie. Both pups are friendly adventurous and used to other dogs. they are wormed, microchipped and had first inj 6/10/13. ...
More Details