Latest News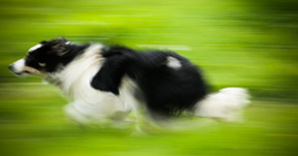 A GREAT START TO THE NURSERY SEASON IN NORTHUMBERLAND
The season kicked off at Shirlaw Hope, the home of Tony and Maralyn Iley. The sheep used were tremendous Blackface ewes run in packets of four. Tony and Bevis let out for the day and made a tremendous job for the new...More

ERIC BAXTER ERIC BAXTER WAS BURIED ON FRIDAY THE 26TH SEPTEMBER AT SHEPHERD'S CHURCH, OVER WYRESDALE, LANCASHIRE, HAVING DIED THE PREVIOUS WEEK AGED 88. HE WAS A WELL KNOWN DAIRY AND SHEEP FARMER AT OVER WYRESDALE BREEDING QUALITY FRIESIANS AND SWALEDAL
...More

INTEREST
Would any one be interested in semen from Kevin Evan's Jimmy, Greg or Caleb. Please email me at mike@come-bye.com...More

SEMEN COLLECTION
Our Vets are in the Malvern area on the Monday 19th May and Tuesday 20th May. If anyone would like to collect semen from their dog now is the opportunity. Anyone any breed is welcome. Please contact me on 07816 533804....More

Semen Available

Ben
Ben is used as a top class hill dog at Hendre Owen Farm where his value, working upwards of fifteen hundred ewes and lambs and a 150 or so suckler cows, cannot be overstated. Add to this the fact that...
More Details

Dogs at Stud

Aled Owen's Roy, International Champion and World Champion.
A dog full of power and scope who is breeding very well.Roy is a son of World and International Champion Bob 224454...
More Details

Dogs for Sale

Border collie puppies
Border collie pups, dogs and bitches, black and white and white and black. By Tod (ISDS registered work and trial dog by G.Watt Rocky out of P.Turnbull Dot) out of my farm bitch Connie, video on facebook and youtube. Fantastic...
More Details