Ian Brownlie and Moe winning one man and his dog 2012
Posted on 24th September 2012
Check out the trials page and have a look at the latest videos.
Vic Morris's Mac 183767
Posted on 23rd June 2012
We have to sell two frozen surgical breeding doses of Vic Morris's legendary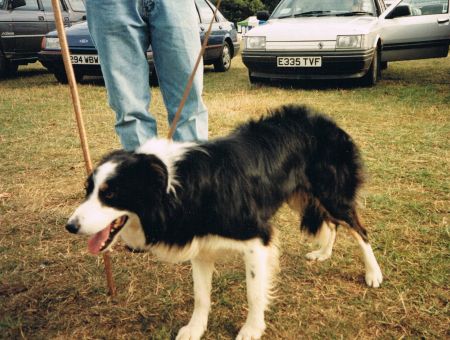 Mac 183767. He was English National Champion 1994 and Reserve Supreme Champion in the same year. He was runner up to Johnny Wilson's Spot.
Mac is Sire of many excellent dogs and is the Grandsire to 3 very famous bitches.
Clwyd Nell 254027, Welsh National Champion with Gwyn Jones Penmachno 2010
Ewen Mackinnon's Nan 267451, multi trial winner and 2nd in the Scottish National.
James Mcgee's Becca 264339, 20005 reserve Supreme Champion. 2007 Irish National Champion and 2011 World Champion.
Contact me mike@come-bye.com if you are interested in purchasing these rare genetics.